IN THE HEART OF PASO ROBLES' WILLOW CREEK DISTRICT, JADA IS A PLACE LIKE NO OTHER.
Made for Winegrowing
It is the confluence of geography, climate and soils that makes the Willow Creek District and Jada so ideal for winegrowing. More abundant rainfall than many of the other sub-AVAs in Paso Robles and a long cool growing season contribute to the complexity, freshness, and acidity of our wines. Our hilltop terraces, which rise to an elevation of 1300 feet and 17 miles from the coast, are chockfull of fractured shale, rocks, pockets of limestone and even fossils. Farming here is not for the faint of heart, but this challenging environment leads to reduced vigor in our vines and decreased berry size, essential to the intensity of our fruit and the underlying minerality of our wines.
Farming for the Future
We've always known that winegrowing is a long-term endeavor, requiring patience, hard work, and the willingness to partner with, not subdue, the natural world. Working with an extraordinary vineyard team, we've carved out 55-acres of vines from our 95-acre estate, leaving trees and stretches of woodland so that both flora and fauna may thrive. Farming organically, we believe that creating a healthy ecosystem and preserving diversity will ensure the longevity of the place we call home.
VINEYARD
Stretching across three dominant hills and with elevations ranging between 1,100 and 1,300 feet, our vineyard encompasses distinct microclimates and soil types which give us the ability to grow eight different varieties of wine grapes. The combination of row direction, slope aspect and light, coastal breezes allows fruit to ripen fully and evenly. With average rainfall of 24-30" and soils composed of shallow to deep calcareous clay loam, shale rock, and boulders, the site is ideal for sustainable and organic farming practices. In wet years we can "dry farm" the western slopes of the vineyard and in arid years we can achieve the needed canopy growth for balanced fruit.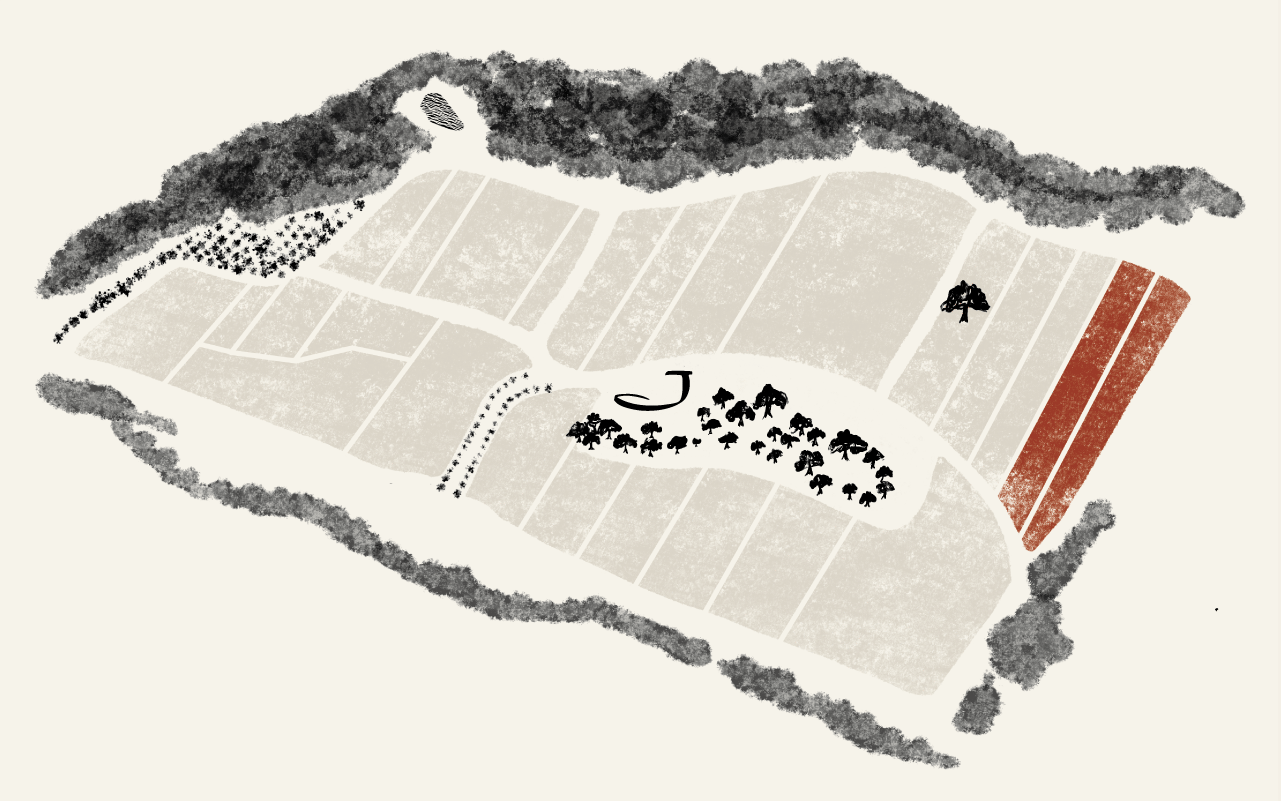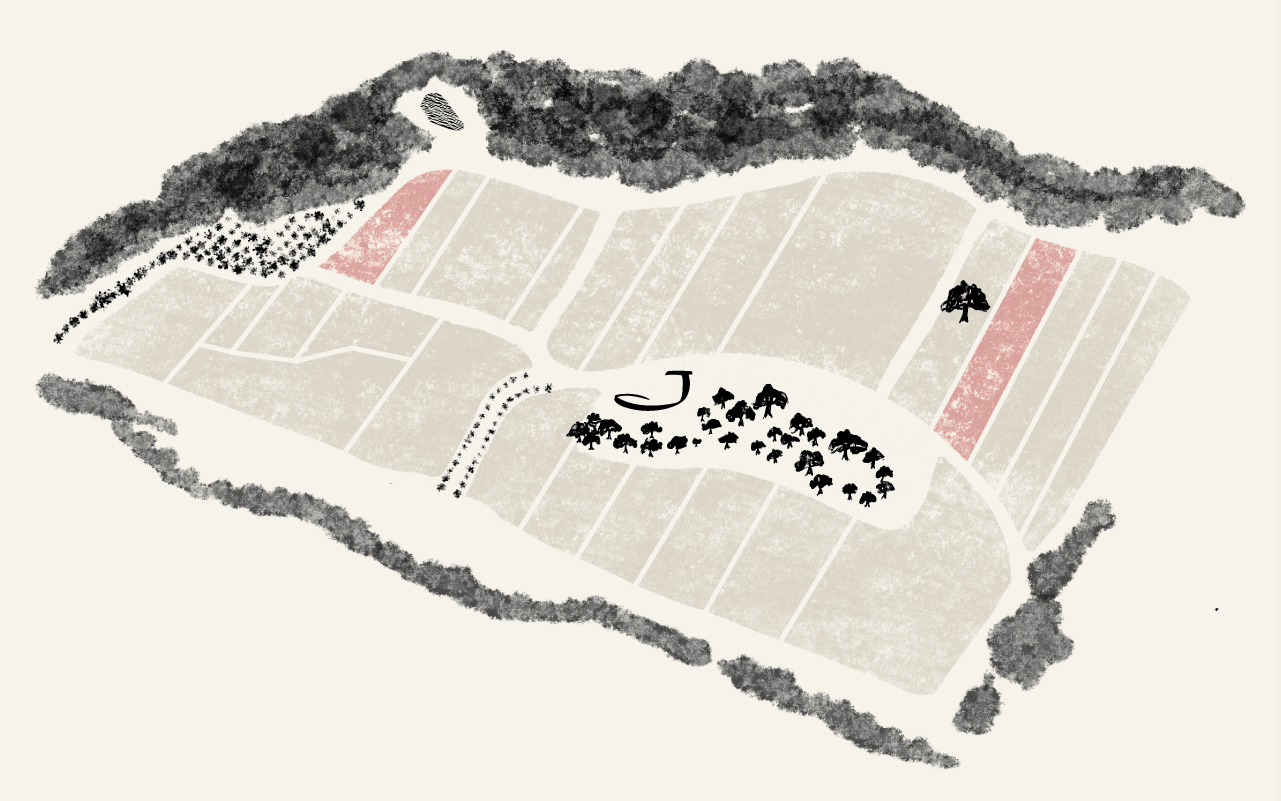 Certified Organic & Sustainable
Since 2014, Jada has been immersed in the use of sustainable and organic farming practices. We measure soil moisture and plant stress along with grape phenolic analysis to determine best practices in the vineyard, including the use of deficit irrigation. Balanced fruit loading, cluster shaping, detailed canopy management, and shade cloths are all techniques used to ensure the ultimate expression of fruit from each block. Surrounded by neighboring vineyards and oak woodlands, we also consider the ecological health of the entire property. Organic farming, minimal tilling of the vine rows and the use of cover crops encourage healthy flora and fauna both in and outside of the vineyard.
Proud sponsor of
ONE TREE PLANTED
As part of our ongoing commitment to organic and sustainable farming practices, Jada is proud to be a sponsor of One Tree Planted, a 501c3 non-profit with a focus on global reforestation.
For each new member of our wine club, Jada donates a tree on his/her behalf. This is one simple way we do our part to help restore global and local ecosystems.